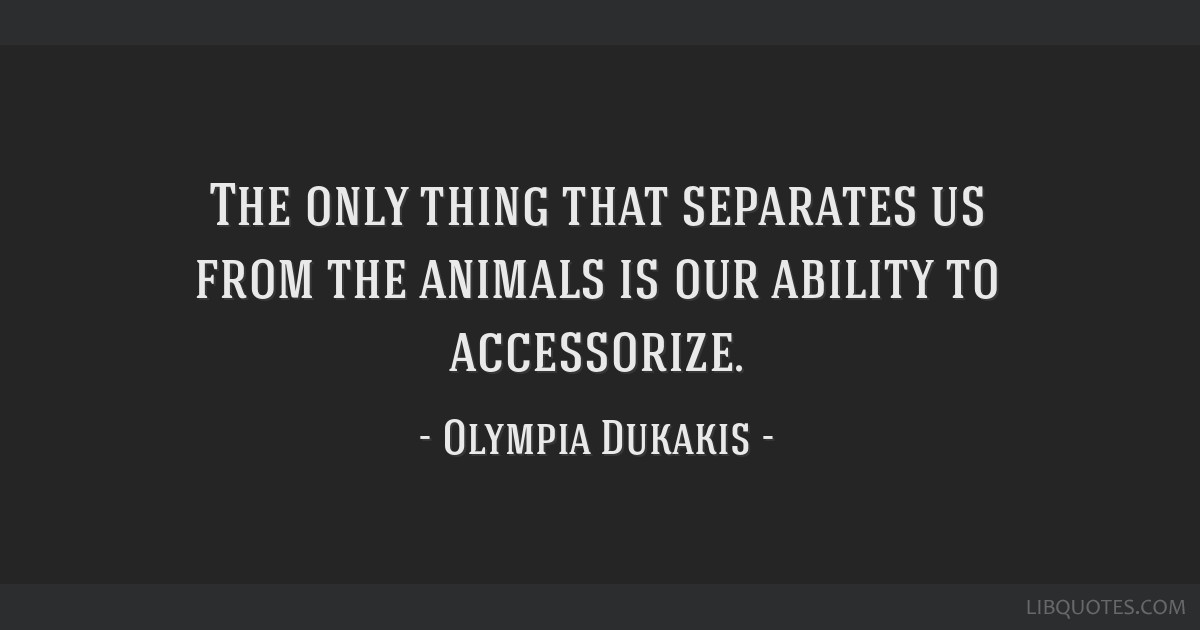 Y'all know this is true, right?
Seriously, though. Accessories stump so many of us. And since the term itself refers to such a broad range of items, from bracelets to boots, where do we start when it comes to completing an outfit in a stylish and current way? Especially when the options are, literally, endless.
No wonder most women just wear their same go-to jewelry pieces day after day and forget about it.
There is nothing wrong with this, BTW, but if you want more options and to add more pizzazz to your outfits, you've come to the right post/video.
Pizzazz is such a cheesy word, but I can't think of a suitable substitute so I'm just going to leave it right there.
Pizzazz.
This post and video were inspired by a question from a viewer, Silvia, who asked me how to accessorize outfits.
At first, I was daunted by the question, butiIn my attempt to simplify the process of adding polish to outfits with all of the fun and fabulous accessories we love, I realized that the art of accessorizing can be summed up with one overarching principle.
Here, my 8 simple formulas for accessorizing artfully, plus two bonus formulas. But before I get started, I have to make a disclaimer.
These are suggestions, and only suggestions. Not rules. Not must-do lists. You will find stylish and contemporary outfits that don't follow any of these formulas.
These do offer you a way to assess your outfits and determine what may be missing, and what you can add to achieve your desired effect.
The Subtle to Statement Accessory Concept
The balance of subtle to statement pieces in a wardrobe is determined by two things: trend and personal style. Personal style trumps trends every time, so wear what you love, and use these rules for help when you need them.
Here, an example of outfits that would be "imbalanced" according to these formulas. One is all subtle, and one is all statement. Both are fabulous.
A simple subtle outfit, like one comprised completely of wardrobe essentials, can look humdrum when paired with equally subtle accessories, so add interest and personality with more statement accessories.
A high impact outfit with lots of color, pattern, or detail can be balanced with simple, streamlined and neutral accessories.
The Soft to Tough Accessory Concept
Fashion girls have been pairing tough pieces with girly pieces for decades, but this tried and true accessory strategy still holds up. Try it anytime you want to soften a hard outfit or add edge and maturity to a sweet one.
Adding soft, classic, or even ultra-feminine pieces to an otherwise edgy, funky, or ultramodern look creates a stylish juxtaposition and an interesting eclectic look.
A classic pairing that always looks fresh and unexpected is adding tough, modern or funky accessories to a sweet, classic pretty look.
The Color to Neutral Accessory Concept
The balance of color to neutral in an outfit is a matter of personal style, yes, but trends do play a role. Ten years ago, the trend was to pull the color of your pants through the outfit with a necklace, a bag, and even your shoes. The current look is to add one pop of color to an otherwise neutral look.
Punctuate a solid or neutral outfit with one well-chosen accessory in a favorite color. Shoes are the easiest way to do this, but a bag, a necklace, even a jacket can all have the same effect.
A classic go-to for many of us, chic neutral accessories are a stylish foil for colorful or statement outfits.
The Solid to Printed Accessory Concept
One way to add balance to an outfit is to combine solid and printed pieces. Choosing neutral printed accessories, from animal prints to florals to classics like stripes and dots will make pairing them with outfits easy. And adding solid pieces to printed outfits is a classic and timeless approach that never fails.
A simple way to add interest and style to a simple solid outfit is with fun printed accessories. A cool clutch, printed pumps or fun scarf can all amp up an otherwise solid look.
A classic pairing, completing a printed outfit with solid accessories is an effortless way to finish a look.
Bonus! The Dressy to Casual Accessory Concept
The last concept, and one that I didn't share in the video, is the concept of combining casual and dressy items in a single outfit. A pair of silk pumps paired with denim is one easy way to try this concept, or add a pair of sneakers with your favorite dress.
Denim and other wardrobe staples take on new life and versatility with the addition of dressed up accessories.
Sneakers with everything is a trend that has been going for strong for years, and it's just one way for this concept to play out in your wardrobe. You can also pop a denim jacket over a feminine dress, add casual boots to a pair of polished pants, or pair a casual tee with a suit.
I hope you found these accessory formulas to be a helpful tool the next time you put together an outfit!
Buzzworthy
This week, I'm excited to share my discovery of A. Lynn Designs, a sustainable fashion brand that aims to help us all solve the struggle of getting the right fit online. With a series of questions, the brand identifies the perfect fit and the perfect length for your body, so that you get a near-custom fit every time.
Makeover
Today's makeover is not a classic one, because there is no before and only afters, but these pictures from Ageless Style Program member Dessie will inspire everyone who sees them. Dessie is a Style Dial Blue with SOFT coloring and eclectic personal style who is learning to express her style through her wardrobe choice. These looks are 3 stylish examples of the outfits she is putting together every day.