Is everyone feeling cuter already? I know I am. Okay, I'm not. I lied. My girls have been sick and I've spent the better part of this week in PJs or daytime clothes that double as PJs. So, not cute. But starting Monday, I'm totally trying one of these cute outfit ideas every single day. In the meantime, I've been so inspired by your cuteness.
Let's review what we've learned already, shall we? (Sorry, that's my homeschool mom side coming out for a sec).
Body Type + Color Code + Life Style + Personal Style + Color Palette
Today, in our continuing quest for daily cuteness, I've going to show you how much easier all this cute outfitting can be if you just had technology on your side. Here, 3 apps that will help you be extra adorable. Every. Single. Day.
Capsules App by Cladwell
If a minimalist capsule wardrobe appeals to you, the Cladwell Capsules App can help you get going in minimal time. Tap on pics of similar items in the app (no need to photograph your clothes), get outfit ideas, create capsules for different activities, and track what you've worn. Free for the first month and $7.99 per month after that.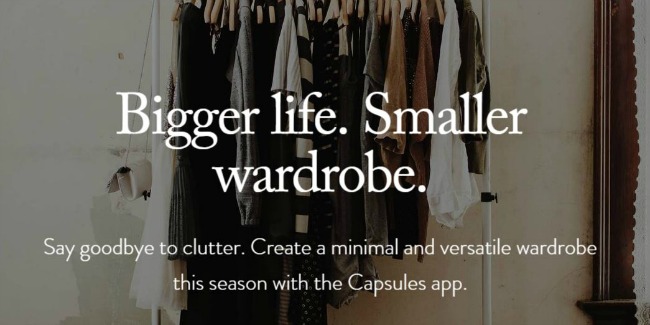 Finery
Finery is one of the newest closet apps, and one of the coolest. It combs your email and automatically catalogs all of your online purchases into a virtual closet, where it offers outfit ideas, allows you to create looks and wishlists, check out the wardrobes of stylish, real-life women (see below) and go shopping. It even alerts you when your return window is ending, when something goes on sale and when there is a possible price adjustment.
Try
You know how celebs get to try clothes on and only pay for what fits and what they keep? Try makes you the celebrity. For $49 a year (following a 14-day free trial), you can try up to 5 items from any of your favorite online retailers, and you have one week (from when you receive the items) to try the items on before you are charged for them. You get the best of both worlds: The convenience of online shopping with the benefit of trying on clothes first.
And now, for the outfit ideas. The ubiquitous olive anorak takes on new life in these looks that work equally well with any neutral, casual jacket. Today's outfit formula:
Anorak + Jeans 
Anorak Jackets for Every Budget
For maximum versatility, choose a jacket in a classic mid-toned olive (or gray if you're a Cool Color Code) with minimal detail. Skip fur collars, patches, or excessive hardware.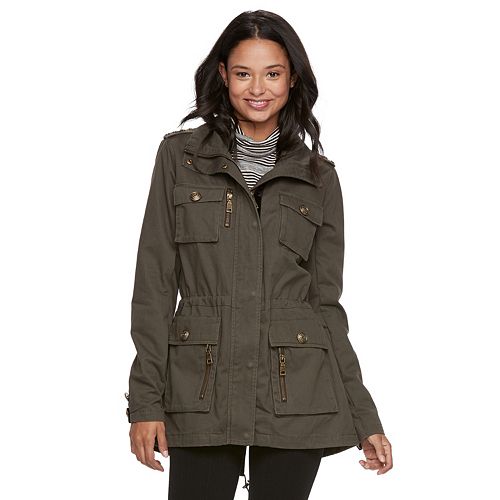 I hope these outfits have inspired you to create cute looks with the anorak hanging in your closet or try substituting any other jacket in these looks. And if you haven't considered using an app to catalog your closet or generate outfit ideas, I hope one of the apps above can help, or check out the ones reviewed here. And if you have a fave closet app, share it in the comments below!