I have been forced to borrow reading glasses from friends twice in the last few days. Twice. Once to read the minuscule words on a restaurant menu, and another time to read the instruction manual on a piece of clothing. (Yes, some clothes require assembly, and like all instruction manuals, the writing is tiny).
Crazy, right, considering my 20/20 vision.
There are other signs, of course, that things are, um, changing. A couple more strands of glitter in my hair. Bags under my eyes after too little sleep, which is pretty much all the time. And for a moment the other day, I thought I detected a jowl but I gave it "the look" and it went away. For now.
But nothing bothers me as much as krinkles.
Not familiar with them? They are the folds of wrinkly skin you get above your knees as you age and your skin loses its elasticity, i.e. knee wrinkles, or krinkles. Isn't it oddly comforting to know they have a name? No? It wasn't to me either. Gratefully, I don't have a full-blown case of krinkles yet, but they are a-coming. I see the early signs. The firming body creams on my shelf are taking on a whole new importance, as they have been plucked out of obscurity and are now part of the regular rotation.
Ahh, the indignities of aging.
But there's one indignity none of us have to suffer. We've all heard the phrase: "Put on your big girl pants, and deal with it." But I refuse. I may have to say yes to the reading glasses, and the frequent hair color appointments, and the firming body cream, but I refuse to say yes to big girl pants.
I refuse to say yes to capris.
If you've been led to believe that capris are that magical hybrid of pant and short, keeping you cool in the summer while still providing some much-needed coverage, you have been misinformed. Capris are the beginning of the end. They are the gateway to all things old. Once you start wearing capris, comfort shoes and purses with numerous compartments are not far behind.
They may appear harmless, but they are lethal style killers. You heard it here first.
Don't believe me? Try to find a pair of capris in the stores right now, like my tall, gorgeous friend recently did. You will not find them at your usual haunts. You will only find them at the stores that carry old things for old people. (And old isn't directly related to age, by the way. I know women who were born old. It has much more to do with sensibility and attitude). Or better yet, let me do the searching for you. Among the capri-length leggings (fine for working out!) and cropped denim (misnamed capris as most are longer and more like ankle pants) and trendy crops (with a flared hem and contemporary details), here's what I found:
Current Capris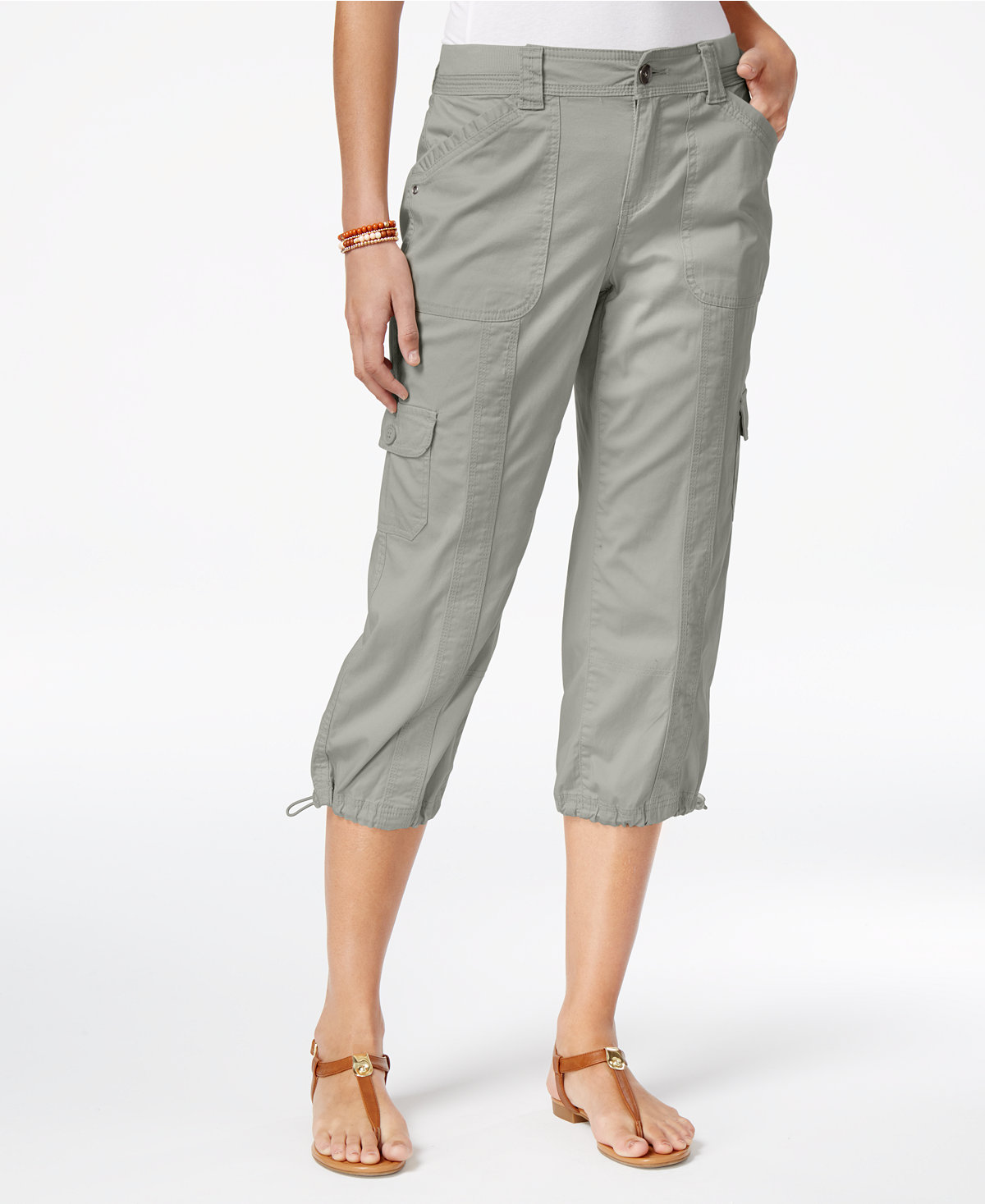 Style & Co Cargo Capris. These come in every color. Because one pair of unflattering pants is never enough.
Neon Buddha "Eden" capris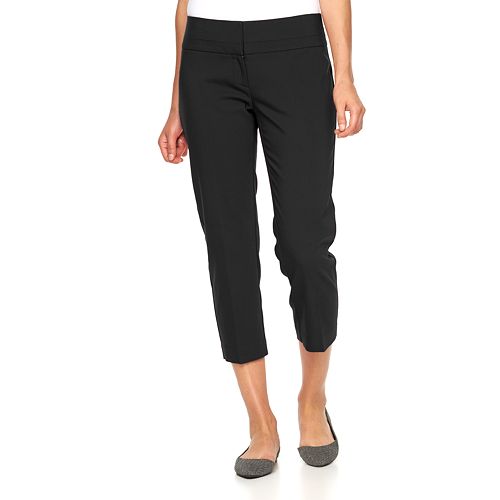 Neon Buddha "Eden" capris
Why do I hate capris? Let me count the ways:
They shorten your legs. They make you look short and squat, unless you are long and lithe and supermodel-esque, in which case you can wear anything you want. (So why wear these?)
They add pounds. Somehow, they manage to add extra weight to every woman who wears them. That is their superpower.
They are frumpy. I know this is vague and may be slightly frustrating to hear, but capris instantly signal frumpiness. They are practical and functional and comfortable and all of the other adjectives that describe the dowdy clothes that we settle for when we no longer care what we wear. And while there is nothing wrong with practical and functional and comfortable (I pretty much insist on these in everything I wear), clothes should also be beautiful and flattering and stylish and make you feel fabulous.
So now that I've eliminated many of your summer outfit options, let me suggest a few substitutes:
1. The Culotte
Culottes are the cooler cousin to the capri. They're swingier, sassier, and not at all frumpy, when worn properly. Plus, the extra volume means they are extra breezy, making them a great choice for summer. (Capris aren't really much "cooler" (temperature-wise) than conventional pants, unless you tend to have overheated ankles). Because of their movement and volume, these are best for a Style Dial Blue, and would also work for a Style Dial Red or Purple.
2. The Bermuda
I'm with the Holderness family on this one.  Bermuda shorts offer coverage and coolness, and work on pretty much any body type. Plus, they're far more leg-lengthening then capris. The more leg that shows, the longer you appear, so wear them a couple of inches above the knee for maximum flattery, but if you want more coverage, go for a knee-length pair. This simple pair would look good on every body type.
3. The Skirt
Skirts are not just for dressing up anymore. They, along with their counterpart, the dress, are the coolest way I can think of to pull off summer style. Nothing beats a maxi for breeziness and coverage, or go for the universally flattering A-line or a full, floaty circle skirt (especially gorgeous on a Style Dial Orange!).
We all want to be cool, comfortable, and chic this summer, so I hope you'll agree to ditch the capri and try some more flattering options!