Fashion, I get. Lunches are not my specialty. For one thing, I'm not a fan of lunch myself. It is the most inconveniently scheduled meal of the day. Who has time, seriously, to sit down and eat something. The only time I consume a proper lunch is on those rare occasions when I meet up with a friend at a restaurant. And that's why I am befuddled (yes, that is a word) by the daily chore of packing lunches for my kiddos. Seriously, stumped. It is such a chore. I start the year with great intentions, and by the end of the year I am tossing stuff into non-reusable sandwich bags as if there wasn't a landfill problem in the world. So let's just say I did this research as much for you as for me. I am determined to get lunch-packing down this year, and with that goal, I've distilled the process into 3 sort-of-simple steps.
1. Pick Your Box:
Is there a perfect, one-size-fits-all lunchbox? I doubt it. A lunchbox has to be appealing to your child and functional for you. I am still looking, but I can tell you what didn't work, and why. The first lunchbox I bought Lola was a retro personalized tin lunchbox from Frecklebox.
Adorable, and I loved the chalkboard inside the lid for writing messages. Unfortunately, ours got rusty and dented.
So then I bought an assortment of darling Bento boxes straight from Japan, complete with tiny little fabric sacks to hold them in.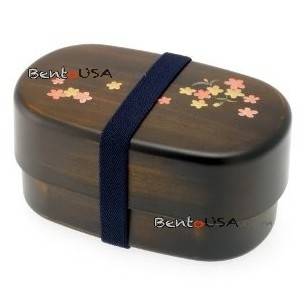 But I didn't have the discipline to edit the lunches down to those tiny compartments, and it was hard to keep track of all the pieces. Plus, the bags that they come with are also very small – too small for a box of organic milk or a piece of fruit to fit in addition to the bento.
Next I tried the Yubo, which has to be one of the coolest looking lunchboxes on the planet. It's personalized and comes apart easily for washing. Plus, the faceplate is interchangeable, so you can change designs at a whim.
Maybe I have an overpacking problem, but I couldn't fit everything I needed to fit into this lunchbox. It doesn't fit round objects, like Thermos Funtainers or large apples. And when it's overstuffed, it pops open.
I am considering one of those lunch systems where everything fits in its own compartment. No pieces to lose, and bigger than a bento. But these don't work as well for hot lunches or awkwardly shaped items, like an apple. The most popular ones include:
Stainless steel compartments with magnets that fit in a base. Cool concept! Starting at around $39.
A similar concept to the Planetbox, but less fancy. Little plastic boxes with lids fit into a larger container. Reasonably priced, though – they start around $24.
A combination of both of the above, this features stainless steel, customizable compartments, and a decent price tag, starting at around $22.
All of these come with sleeves or zippered cases to carry the box in, and my favorite of these designs is the LunchBots version.
If you're not ready to adopt a whole new lunch system, or if you just want to try the concept out for a little while, one of these low-key options might be for you.
Durable, dishwasher safe, and super simple, they come with a square insulated tote that let's you pile on the extras to your heart's content.
Similar to Easy Lunchboxes, but not nearly as durable. Not bad to give it a try though. Cheap, about $5 for 2, and available at Target.
These are readily available at Target and other local stores, and each $24 set comes with 2 sandwich kits and a salad kit.
The great thing about some of these smaller options is that they may fit in your child's existing lunchbox(es).
2. Pick a Temperature:
Now that you've chosen your container, you'll want to learn how to keep it warm or cold. Or both. Some of the best tools for heating or cooling a lunch include:
The old standby, the Thermos Funtainer, has been joined by several others, including decorative versions from Crocodile Creek and Pottery Barn, a stainless steel style from Lunchbots, and a plastic version from Fit & Fresh. An innovative style for younger eaters is the Beaba, $45.99, a two compartment bowl with lid that keeps food warm, from Williams Sonoma. But the cutest one I've seen has to be the one that comes with the adorable lunchbox, below. If you are really serious about keeping food warm, read this excellent post from 100 Days of Real Food.
Hot & Cold Packs
There are a variety to choose from, of course, from basic plastic version from Pyrex and Thermos, to cute designs from Green Sprouts. I like the thin sheets from brands like FlexiFreeze. These seem to stay cooler longer than ordinary ice packs. Another option is to toss a couple of reusable ice cubes into your child's lunchbox to keep the entire contents cold. Some of these options can be used hot or cold, while others, like the Warmables heat packs, are made with cherry stones and especially designed to retain heat. You can try the first aid warmers that snap when you bend them and then heat up. I also love Slim Snacks, which are snack containers/popsicle holders/ice packs in one. Fill them with yogurt or juice for a healthy popsicle/smoothie.
Again, there are many styles to choose from. I find the boxy shapes, not the flat ones, to be the most versatile, as you can stack cooler items on the bottom, covered by or surrounded by an ice pack, and then room temperature items, and then a Thermos with hot foot in it on the top. Other options include boxes with additional features build in. I love the one from Delicious Agent, a hard sided, easy to clean insulated style with snap-in ice pack. Freezable lunch boxes do a great job of keeping the entire contents cool. The Thermapod can keep food either hot or cold, and so can the Warm & Tote. But if, like most of us, you need to keep part of the lunch cool and part of the lunch warm, the only solution that I have found to be truly effective is the double decker lunch box. Keep cold items in one section, and warm items in the other. Room temperature items can go in whatever space is available.
3. Get Inspired
Now, it's time to choose a few lunch ideas and get packing, using some of your child's favorite healthy foods. Some of my lunchbox staples include:
Horizon Organic Milk Boxes
Horizon Organic Cheese Sticks (mozzarella and cheddar)
Applegate Farms Genoa Salami
Stonyfield Farms YoSqueezers Yogurt Tubes
Annie's Organics snacks
Florida Naturals fruit snacks
Newman's Own cookies
Yummy Earth lollipops and tiny hard candies
Justin's Chocolate Hazelnut Butter
Late July crackers
Unreal chocolates
Some of my favorite resources include blogs like:
Weelicious (the blog and videos are amazing, as is this fabulous book full of lunch box ideas!)
And for more inspiration, follow this board, School Lunch & Snack Ideas, where I will be pinning some of my favorite recipes from these sites, and recipes I have used for years.
Happy packing! Now that you have all the tools and info at your disposal, packing lunches should be a little easier. If you plan a week's worth of lunches on the weekend (and squeeze in a little prep work) the week will go much more smoothly.
(One final tip: Use old postcards, unwanted greeting cards and even pretty slips of paper to write lunchbox notes to your child. I tried this with a bunch of old stationery and the girls loved it!)