You know how they say do the thing that you dread the most, first. That's what I'm doing here. Teenage boys are not easy to shop for, but I am always up for a challenge, and fortunately, I managed to find some of the coolest guy gifts around. You'll find something here should be something here to please the pickiest guy on your list!
1. GIV Mobile cell phone service, givmobile.com: If you have to get him a cell phone, at least make sure it does some good. GIV Mobile is the first wireless service to donate 8% of its monthly unlimited plans, or $50 per year, to the three charities of his choice. Plus, it runs on T-Mobile's 4G network, so he can expect great service.
2. TOMS Black Aviator Twill Boots, $114, toms.com: Cool boots from a company he loves.
3. Jordan backpack, $65, drjays.com: Celeb kids have been spotted with these cool backpacks that come with an attached hoodie.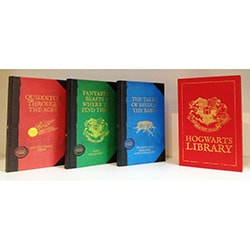 4. The Hogwart's Library, $17, overstock.com: A fun choice for the Harry Potter fan, these will also look great on a shelf in his room.

5. Emerson Digital Drumsticks, $19.99, Overstock.com: Air drums taken to a whole new level.

6. Hand-Crank LED Flashlight, $29.70, Ovestock.com: A gift for the guy who is always up for an adventure.

7. Superman Room Divider, $99, Overstock.com: Privacy, and the power to save the world. 😉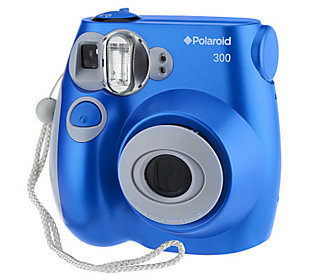 8. Polaroid Instant Camera, $99, gifts.com: Old school cool.
9. Drive a Stock Car, $399, Cloud 9 Living: The ultimate experience for father-son bonding.
10. Multi-Purpose Radio and Solar Powered Speakers, $199, PBTeen.com:Cool gear for the outdoorsy guy.