Have a fledgling fashionista at home, or simply a little girl who likes to play dress up? These sweet, stylish finds will make any girly-girl happy!


1. My Wonderful World of Fashion Book, $20, Chasing Fireflies: Foster her creativity and her style with this ingenious book. And when she's all through, you can pick up version 2.0.


2. Rosie Flo's Coloring Fashion Show, $18: She will adore coloring the stand-up pieces, and then producing her own runway show. A great travel toy!


3. Dress Form Print Dress, $40, CWD Kids: What could be fashion-ier? (That is too a word…!)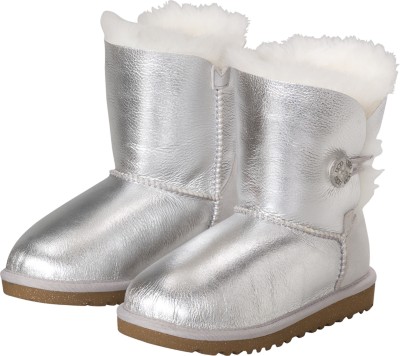 4. UGG Bailey Button Boot, $132, Hanna Andersson: Cuddly boots in sparkly silver – and she will love wearing the same style as her mama.


5. Coco Coatdress, $70, CWD Kids: Chanel herself would approve of this frilly, fashion-y dress in a tres French combo of pink and black.


6. Fashion Playtes Gift Card: Encourage her creativity with a gift card to this clever site, which allows girls to design their own unique clothing and accessories!


7. Melissa & Doug Fashion Design Activity Kit, $14: Remember Fashion Plates. It was my absolute favorite thing to play with, and I would spend hours rubbing colored pencils over the plates to create cool outfits. This is an updated version, but the exact same concept. Low tech fun!


8. American Girl Doll Books, $9.95-$12.95: These great books combine smarts and style. This one, and A Smart Girl's Guide to Style are my top picks.


9. NYC Themed Accessories, Little Miss Matched, $4 and up: She'll love the sparkly NYC theme of these fun, colorful accessories. Socks come in threes so she can mix and match… 🙂


10. Mogo Charm Bracelets, $10 and up: These fun wrap bracelets come with assorted, collectible magnetic charms to match her moods and her interests. Too cute!