I'd like to say I have this memory-keeping thing down, but I started with a severe disadvantage. I am, shall we say, distinctly un-crafty, at least not in the good, knows-her-way-around-a-Michael's kind of way. I have never been crafty, or particularly good at making things. I do, however, like to write, so for the first 4 years of Lola's life and the first 2 years of Eva's life, I kept a fairly regular journal of all of the tiny, seemingly inconsequential moments that add up to a life with two tiny people at home. The naps schedules and the feedings and the first words… the precious and fleeting and fragile details that seems so bittersweet when they have passed. And now, they have passed. My girls are 4 and 6, and those early, crazy days of nursing and diapers are behind me. and so, unfortunately, is the journal.
After nearly 100 pages on Lola and about half that on Eva (poor second child!), I let it fall by the wayside when my girls started school and things got really busy. My career is busier, their lives are busier, and the household is more hectic in general than it ever way in my true stay-at-home days. So now what? I still take lots of pictures, but not hourly and sometimes not even daily, as I used to, because they are in school much of the day. And, although I created Snapfish photo books for Lola through her second year, I am still stuck somewhere in the first 6 months of Eva's life. And while I still write down every funny/sweet/precocious word that they say, these days, I do it on FB.
My friend, Catherine Ferik Runyan, inspired me to revisit an idea that I have had for years, of keeping a daily visual and brief written record of my kids lives in some sort of journal. Her #dailystellan photos on Instagram documenting her beautiful baby boy get me every time! Of course, it doesn't hurt that her kids are insanely photogenic and that she is a talented photographer. The cute kids, I have, if I do say so myself.;) But I'm not as handy with my point and shoot.
So for a while now, I've settled for posting the occasional picture or cute comment on FB. (A recent favorite – Lola's comment that when your heart breaks, "all the people will fall out.") Now I've decided I need to take it a step further. Here, a few simple ways I plan to keep up with all the cute moments in my kids lives!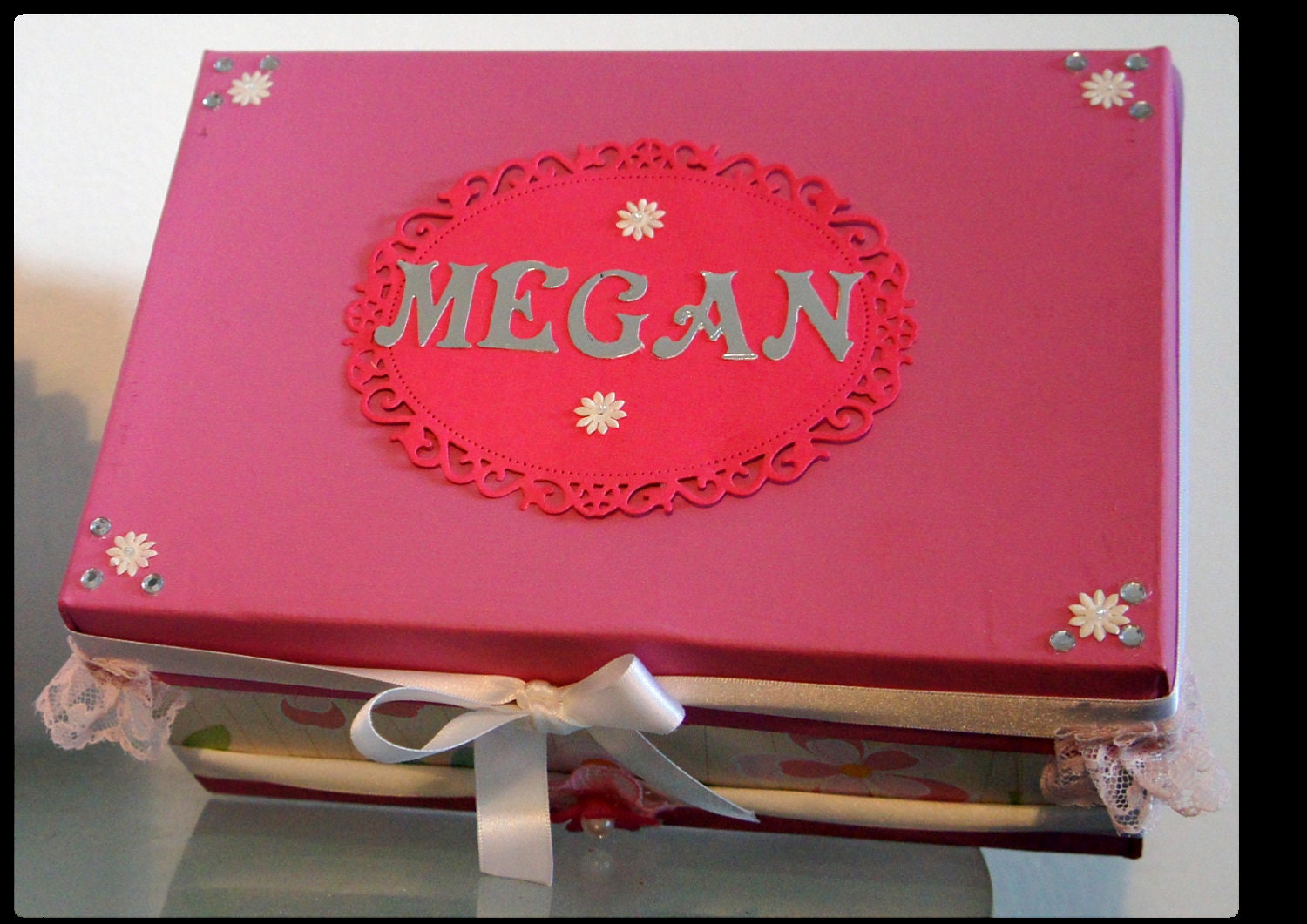 Memory Box: In a perfect world, the world where I have a dedicated space and hours and hours to devote to it, I would create beautiful scrapbooks for each of my girls. In real life, however, I am going to settle for memory boxes. Right now store all of their precious mementos, artwork, photos, etc. in boxes marked with their name and year. My next step: upgrade the existing archival cardboard boxes to gorgeous Etsy finds like the one shown here.


TinyBeans: If Tiny Beans had been around when my girls were first born, I would have created perfect journals for each of them. Okay, that's a lie, but it would have helped. It takes only minutes to find a picture, type in a memorable moment, and post it to your journal. A few weeks later, you have a visual and written history of your child's life. LOVE!


BlipFoto: This online photo journal lets you document your life in pictures, one day at a time, and share it with friends and family. The global community aspect of it is intriguing, and there are seriously talented phtographers on this site. I also love the fact that, even though this is a social site, there is no advertising. Very cool!