Fall at last – my favorite season. The temperature here in Florida is just a notch below sweltering, and while we won't be breaking out our parkas anytime soon, there is definitely a breeze in the air that signals the season of festivals and corn mazes, pumpkin patches and comfort food. And, of course, shopping! Here, a few fun, fall-worthy finds:


1. Chloe ballet flats, about $70, Naturalizer: Leopard is one of my style standbys, and these shoes are chic and comfy! Plus, click here to find out what kind of an "izer" you are (I'm a Glamour-izer!) and enter to win your "izer" $1000 shoe collection. You're welcome!

2. Ariat Lexington Magazine Tote, $995: Sure, this bag is gorgeous, timeless, and luxurious, but I hope to convince my husband that it's also completely necessary. After all, who has more magazines littering their car than I do?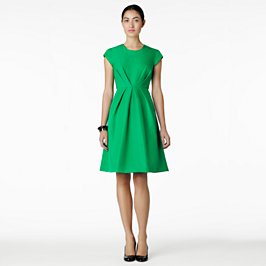 3. Jane Dress, $428, Kate Spade: There are occasions when nothing but an proper dress will do, and this one is a standout. Yes, it's a splurge, but the gorgeous color and classic, flattering style make it a must!. (Full disclosure: I have a Kate Spade addiction and am currently undergoing treatment.)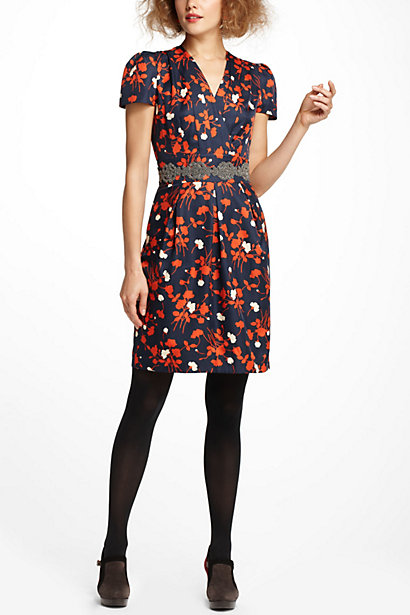 4. Tossed Bouquet Dress, $148, Anthropologie: Feminine, flattering, and reasonably priced, this is the perfect dress for a Florida fall. Just throw on a cute cardi when it gets cooler! (A FAB fall pick for a Style Dial #1… Haven't been dialed? Learn more here).


5. Black Tassel Pendant Necklace, $32, BaubleBar: This is the necklace you'll be reaching for all season – it's chic and super versatile.
celebrating fall