I am so overwhelmed by the dizzying array of adorable, laid-back options for kids right now that I have to break this column into two parts. Today, I will cover clothes for girls that have you prepared for whatever your sunny spring break plans can bring, from beach days to casual dinners out. Tomorrow, the focus is on the boys. 🙂

1. Tankini bottom, $17, and ruffled top, $19, in tropical floral, Lands' End: Lands' End has come a long way since the high-quality but strictly basic tank suits they used to feature. This tankini is super sweet, girly, and features UPF 50, an essential in my book. LOVE.



2. Pillowcase Dress, $20, Hanna Andersson: These come in an array of prints and both jersey and woven fabrics. They are sweet, easy, and classic, and perfect for girls who don't fit into the superslim styles.



3. Far & Away Swimsuits, $14-28, Hanna Andersson: I love the bold colors and fashion-forward prints (especially the Missoni-esque Flame print) of this collection, although all of Hanna's current swimsuit offerings are standouts. And I also love the wide assortment of coordinating pieces, from swim shoes to coverups, and the fact that sun protection is built right in. And they are on sale until April 1.


4. Fiesta Top and Skort Set, $39.50: I love it when over-the-top adorable is combined with practical, and this outfit has it all. Comfy playclothes disguised as party clothes.


5. Ruffle dress & capri set, $39.50: More cute-combined-with comfy, this is the perfect play outfit.


6.  Bubble Playdress, $30, Tea Collection: Love this funky, comfy dress, in the amazing fabrics and prints that  Tea does best.


7. Pink Petals Bikini, $54, Chasing Fireflies: The girliest, floweriest bikini ever. Irresistible!


8. Candy Pink Pant Set, $148, Chasing Fireflies: Form meets fun-ction. (Sorry – couldn't resist). This outfit is comfy enough for play and dressy enough for a party. Love.


9. Chino Ruffle Short, $54.50: J. Crew combines cuteness with comfort in these adorable shorts she'll love all summer long.


10. Pocket tee bow dress, $29.50: The perfect easy-breezy summer dress, with style to spare, from J. Crew.
Fun Extras:


Hula Skirt, $29, Land's End: Seriously. How could you NOT buy this. : ))

Neonwonders goggles, $16, CWD Kids: The cutest goggles ever.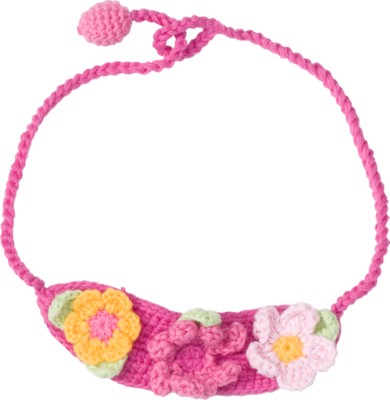 Neat Knit Necklace, $12: Hanna always does these cute crocheted accessories, and this necklace is so sweet.


Crystal Flowers Purse, $45: Sure, she doesn't really need a purse, but that's not really the point, is it?


Flower topped flip flops, $28, Chasing Fireflies: A summer staple gets an upgrade. Too cute!