I always tell my glamorous, uber-talented interior designer friend Michele McCarthy that, when my kids are a little older, I want to bring her in for a full overhaul. We have a 1920s Spanish-style home, and it's furnished accordingly, for the most part, with antiques, dark, heavy furniture and wrought iron accents. But there are times when I wish I could lose the old, big house and live in an airy urban loft. I'd furnish it in a mix of old-Hollywood glam, sleek lines, and boho chic, a la an Anthropologie store.Obvious, I know, but I can't help it. I love that aesthetic.
If I were to ever uproot myself and my family, or buy a second home somewhere a little less, well, beachy, these are some of the things I would love to fill it with.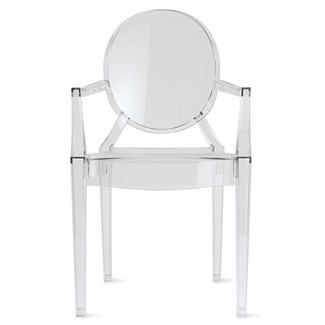 1. Phillippe Stark Louis Ghost Armchair, about $350, dwr.com: I know this chair has been out forever, but I have always been obsessed with it!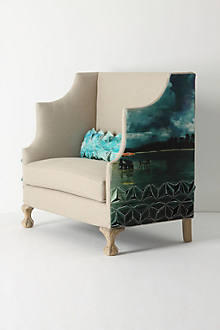 2. Greenfinch Settee, $3498, Anthropologie: So chic, and tongue in cheek.


3. Z Gallerie spring collection: I want this entire room. Sigh.


4. Studded Lounge Armchair, $799, Wisteria: I love traditional shapes in relaxed, unstuffy finishes.


5. Kartell Bourgie Lamp, $307, allmodern.com: This lamp makes me so happy, Modern and glam and unexpected. Love!